The Friends of the Blue Island Public Library is a loyal group of volunteers with only one goal, supporting the Library's efforts to serve Blue Island! The group is a 501(c)3 organization dedicated to raising funds to help support the Library. These funds are used on special programming, projects, and events. 
What do the Friends contribute? 
Have you enjoyed sitting in the Library's outdoor "Friendship" garden space on a pleasant afternoon? If, so thank the Friends. They designed and developed this space.  
Have you spent any time in the Tech Annex using the hardware and software to pursue a career related need or a purely personal interest? If, so thank the Friends. They have financially supported many efforts to make the Annex a creative center.  
Have you enjoyed the updated landscaping outside of the building? That was the Friends!  
The group has also worked to support the greater Blue Island community through the Library by supporting various community related projects including: 
Helping support the Veterans of Blue Island by refurbishing the Veteran's Memorial Plaque and providing a Vetaran's Day Luncheon.  
Helping fund special events and cultural programs such as Children's Day and Hispanic Heritage Month activities and programs. 
Underwriting the Library's annual Christmas open house as part of the Blue Island Christmas Light Festival in early December.  
The Friends are not an exclusive group and anyone can join. There are modest annual dues starting at $10/year, and all funds are used for projects like those noted above. We think you should consider joining, or supporting the Friends because the volunteer efforts and financial support of community members like you play a valuable role in enhancing the quality of the services and programs available through the Library.  You can join the Friends by completing a membership form available on the upper left of this page. Simply print and send it with your annual membership dues to the library. 
If you are interested in becoming a more active member of the Friends, please attend our monthly planning meetings. The Friends meet in the library at 5:00 pm on the second Thursday of most months. We hope to see you there.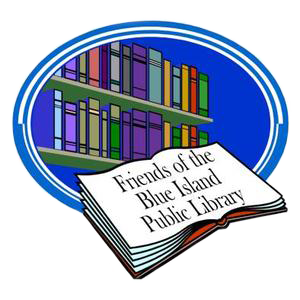 You may return your membership application and contribution to: 
The Friends of the Blue Island Public Library 
2433 York Street 
Blue Island, IL 60406